Service And Repair in NYC
G.D.T. Associates, Inc. has been serving the greater New York Metropolitan area since 1986, and continues to expertly service and maintain all of the products that we sell. Our technical staff is committed to ensuring the efficient operation of the various steam traps by Barnes & Jones, condensate systems by Skidmore, and control components that we sell throughout the Metropolitan Area.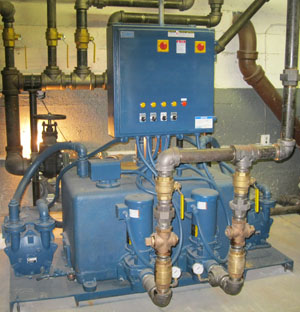 Our skilled service staff is available to inspect and maintain all types of:
Vacuum Heating Pumps
Condensate Pumps
Boiler Feed Systems
Steam Traps
Variable Vacuum Control Components
Pre War Wet/Dry Vacuum Heating Systems
G.D.T. provides services for condensate handling systems from the following manufacturers:
Skidmore
Dunham Bush
Domestic
Shipco
Federal
Contact G.D.T. Associates for professional steam solution service and repair in NYC and our team will arrange a visit to your site!