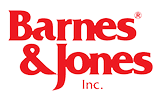 Are you looking for Steam Traps in NYC? G.D.T. Associates, Inc. sells and stocks high quality steam traps in NYC made by Barnes & Jones, the only independent steam trap manufacturer in the United States. Steam traps are designed to preserve steam and release condensate to efficiently manage steam distribution and heat transfer. Our steam heating professionals install steam traps in large scale buildings in NYC as well as high rises and building complexes.
Barnes & Jones is un-paralleled and specializes in the highest quality equipment for steam heating systems across the United States. Barnes & Jones offers a variety of steam traps designed for specific applications.
Thermostatic Traps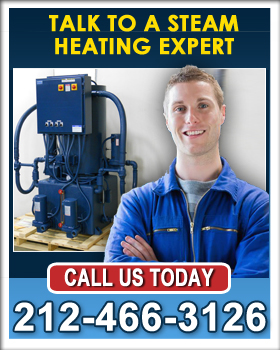 Available in ½", ¾" and 1" NPT sizes and various patterns. They are constructed of heavy-duty forged brass with monel bellows, stainless steel plug and threaded seat. All working parts factory calibrated within the cage unit ensuring absolute uniformity of performance.
Float and Thermostatic Traps
Available from ¾" to 2½" in various operating pressures. Operating capacities range from 70 to 46,000 lbs/hr. Traps are constructed with cast iron body in the 'H' pattern which permits four combinations of piping hook-ups.
Series 8000 Bucket Traps
Bucket traps are designed for extended service and low maintenance with medium and high pressure steam. Barnes & Jones bucket traps feature an inverted bucket design with corrosion resistant stainless steel components for optimal performance with blast coils, laundry equipment, hot water heaters, steam kettles and a broad range of industrial and process applications.
Thermodynamic Traps
Barnes & Jones Series TK thermodynamic steam traps are available with maximum operating pressures up to 600 PSI in 3/8" through 1" pipe size. B&J series TK traps are light-weight with all working surfaces constructed of hardened stainless steel.
For a complete list of our steam heating products and energy saving solutions in NYC, visit our Steam Solutions & Services Page >>
Contact G.D.T. Associates steam heating professionals in NYC for more information on our steam trap products, and steam solutions & services available in the greater New York City area.
For more information about our Steam Traps in NYC, call G.D.T. Associates, Inc. at 212-466-3126.
G.D.T. Associates, Inc. – Your Trusted Source for Steam Traps in NYC.