Are you looking for Steam Solutions in NYC? As a manufacturer's representative for steam traps in the greater New York Metropolitan Area since 1986, G.D.T. Associates, Inc. provides and maintains steam traps and condensate handling system for a number of notable customers throughout New York City. Our locations range from the Bronx Zoo to the Brooklyn Superior Court, as well as various other institutions, office buildings, apartments and hotels.
For over 25 years, G.D.T. has supplied steam heating systems and condensate handling equipment to:
Residential Towers
Office Buildings
Public Schools
Hotels
Hospitals
Government Facilities
City Agencies
Universities
Manufacturing Facilities
Our Client List Includes:
Mechanical Service Companies
Consulting Engineers
Plumbing & Heating Wholesalers
Heating Distributors
Pump Service Companies
Property Management Companies
Building Owners
City, State, and Federal Agencies
Various Local Housing Authorities
The following New York City locations contain equipment supplied by GDT Associates, Inc.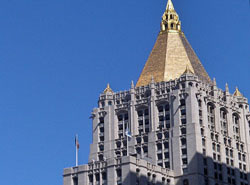 51 Madison – One of our locations is 51 Madison Avenue. This location, also known as The New York Life Insurance Building, contains equipment from G.D.T. including vacuum condensate pumps by Skidmore. This location serves as the headquarters for the titular New York Life Insurance Company and is easily recognizable from the Empire State Building due to its shining gilded roof.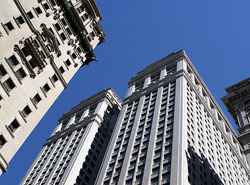 120 Broadway - This famous building is also known as The Equitable Building, because it was originally constructed for the Equitable Life Assurance Society for the United States in 1915. The building is still renowned to this day due to its characteristic H shape and the fact that it is covered entirely in Yule marble. This location includes Skidmore vacuum condensate systems from G.D.T. Associates, Inc.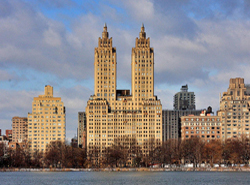 300 CPW - One of our recent installations is the famous El Dorado apartment building at 300 Central Park West in Upper Manhattan. The NeoClassical style building has been upgraded with custom designed vacuum condensate systems manufactured by Skidmore as well as many F&T repair kits from Barnes & Jones.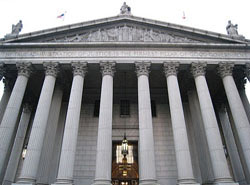 Brooklyn Superior Court - The Brooklyn Superior Court is an important regional court that handles all cases of its regional jurisdiction, as well as appeals from lower courts. This location is one of many administrative buildings in New York City with both Skidmore and Barnes & Jones steam heating equipment.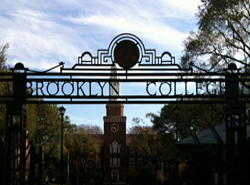 Brooklyn College - Brooklyn College is a large college that is considered to have the most beautiful campus in the country, as well as an academic track record that rivals many Ivy League schools. Such a large campus requires intricate condensate handling systems by Skidmore.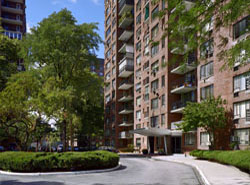 Lenox Terrace - Lenox Terrace is a large apartment building located at the heart of Harlem in upper Manhattan. This location includes six buildings containing thousands of Barnes & Jones steam traps saving energy. This building is beloved by tenants and a fixture of the area. It is considered central to the neighborhood around Lenox Avenue, and is one of our most valued locations.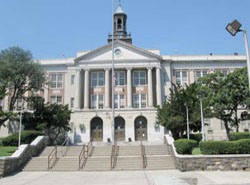 NYC Schools - At G.D.T., We have provided steam traps and condensate handling systems from Barnes & Jones and Skidmore for hundreds of schools located throughout the five boroughs of New York City. A lot of these schools are quite large and require complex systems, which are our specialty.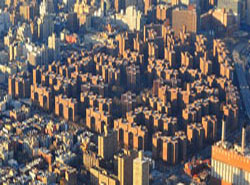 PCVST - Peter Cooper Village / Stuyvesant Town is a famous, large apartment complex comprised of 91 buildings on 80 acres in Southern Manhattan. As one of the largest apartment complexes in the city, the complex was outfitted with custom designed vacuum condensate systems, which enable steam distribution at subatmospheric pressures.
For more information about our Steam Heat Systems in NYC, call G.D.T. Associates, Inc. at 212-466-3126.
G.D.T. Associates, Inc. – Your Trusted Source for Steam Heat Systems in NYC.