NYC Apartment Building Steam Heating Solutions

Are you looking for Apartment Building Steam Heating in NYC? At GDT, we have been providing our valuable customers with a wide variety of steam heating solutions for over 25 years. As a manufacturer's representative we provide the highest quality of electromechanical equipment designed to manage steam flow for heat transfer purposes. At GDT, we have the collective experience and skills to guarantee efficient, superior steam heating systems in NYC.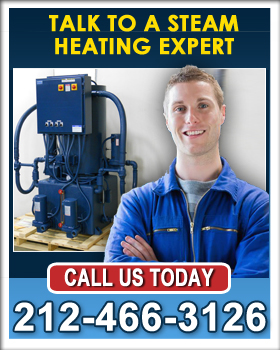 Because our steam heating systems go above and beyond industry standards, our products are often implemented in some of New York City's most illustrious buildings. Account reps at GDT have recently supplied Barnes & Jones NYC steam heating tools to several Manhattan addresses where Vari-Vac steam systems are undergoing a total renewal, including steam heating systems in buildings on the East Side of Midtown Manhattan.
GDT, in conjunction with Jos. K Blum Co. and Wallack Management, recently completed a new steam heating system known as a vacuum/condensate pump installation at The Gaylord located at 251 East 51st St. in Manhattan. The Gaylord is a 21 story co-op constructed in 1960 with 198 apartment units. It is a postwar building in the luxurious Turtle Bay neighborhood. This building is within walking distance to the United Nations Park and right near the Beekman Place neighborhood.
The efficient removal of air and condensate in a vacuum-return steam distribution system is critical to operating at peak efficiency. Experienced technicians from GDT installed a new steam heating apparatus called the Skidmore vacuum/condensate system according to specifications developed by professional engineers from Jos. K Blum Co.
In addition to the new NYC steam heating system known as the Skidmore vacuum/condensate system, a new heat exchanger was also included as part of this project. The new heat exchanger extracts heat from the returning condensate and pre-heats domestic hot water.
The installation of new Barnes & Jones radiator valves and thermostatic traps at The Gaylord property will provide improved steam distribution which will generate energy savings for many years to come.
For more information about our Apartment Building Steam Heating in NYC or to see a complete list of our energy saving steam heat solutions and steam heating products in NYC, call G.D.T. Associates, Inc. at 212-466-3126.
G.D.T. Associates, Inc. – Your Trusted Source for Apartment Building Steam Heating in NYC.